Acrylic 22" X 29" Image
© Copyright James A. Johnston

Bahá'u'lláh, Bahá'ís believe, is the latest Messenger from God to appear on earth since the dawn of humanity, and we are assured that he will not be the last. In Arabic Bahá'u'lláh, means the "Glory of God" and His Writings are, his followers believe, an expression of the Holy Spirit and are the Word of God. As such, he is the fulfillment of the messengers that have appeared to mankind through out history, including Krishna, Zoroaster, Moses, Buddha, Christ, Mohammed and others.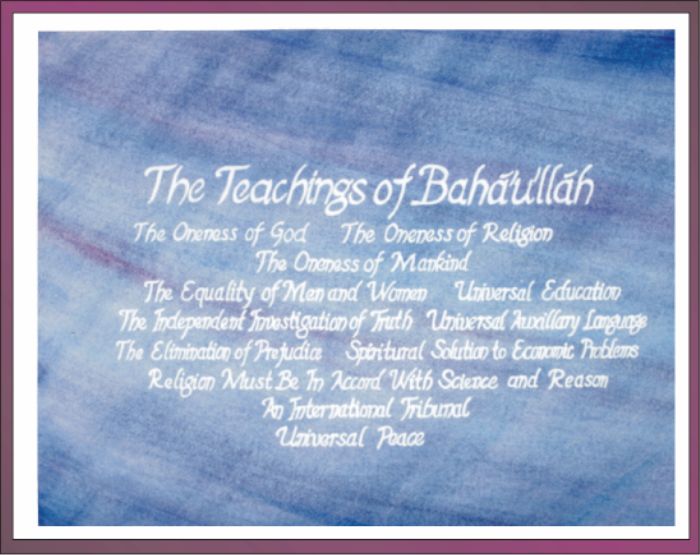 Acrylic 22" X 29" Image
© Copyright James A. Johnston